Pokémon HeartGold Version Pocket Monsters Heartgold and Pokémon SoulSilver Version Pocket Monsters Soulsilver are paired Generation IV remakes of the Generation II games Pokémon Gold and Silver.
Much like Pokémon FireRed and LeafGreen revisited the Generation I story of Kanto, HeartGold and SoulSilver will revisit the story of Johto, with the player's starting area being New Bark Town. As there are no definitive details about the games yet, it is currently unknown whether or not changes to the plot and course of the original games will be made. What is currently known, however, is that the geography of New Bark Town, while updated, has not changed. The player's rival, Silver, lurks outside of Professor Elm's lab as he did in Generation II.
Like FireRed and LeafGreen, it is assumed that several enhancements will be made to the games to bring them up to speed with Generation IV, including adding features and Pokémon introduced in Generations III and IV. It has also been confirmed that brand new features, never before seen in the series, will be introduced. As indicated by data in Diamond, Pearl, and Platinum, these games will be compatible with the Sinnoh three for battling and trading, though like FireRed and LeafGreen, certain objectives might need to be accomplished beforehand.
Kris, despite being the female counterpart of Crystal's player character Gold, is believed not to be included as the female counterpart, with a new character instead taking her place. Whether she is chosen to be the player character or not, she will still appear in the game, taking a pseudo-rival role akin to the unselected characters of Ruby, Sapphire, Emerald, Diamond, Pearl, and Platinum.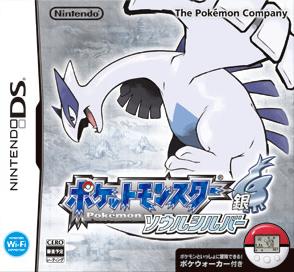 CyndaquilBlaze

Admin





Posts

: 145


Shop Coupons

: 4183


Join date

: 2009-06-20


Age

: 20


Location

: *hidden*

Status
Level: 2
HP:


(55/55)


EXP:


(20/50)



Looks like a really cool game I am definatly going to buy it





~Dialga123~

dialga123

Scientist





Posts

: 88


Shop Coupons

: 3906


Join date

: 2009-06-28


Age

: 20


Location

: *hidden*

Status
Level: 1
HP:


(50/50)


EXP:


(25/25)



Look at my Favourite pokemon post is really good

















CyndaquilBlaze

Admin





Posts

: 145


Shop Coupons

: 4183


Join date

: 2009-06-20


Age

: 20


Location

: *hidden*

Status
Level: 2
HP:


(55/55)


EXP:


(20/50)





Similar topics
---
Permissions in this forum:
You
cannot
reply to topics in this forum